THE ARTIST
DALE L POPOVICH IWS.
Observer. Artist. Watercolorist, is an award-winning watercolorist and teacher who is passionate about capturing the raw beauty of the American landscape with the fluid stroke of a brush. Talent and training aside, it's Dale's vision that best informs his work. By age 20 he lost 80% of his eyesight. Dale learned to rely on his mind's eye to sustain him. After a nine hour major brain surgery removing a cyst on his optic nerve, he had to learn how to walk and write again. With vision finally restored, he discovered he could see more clearly than before, easily filtering out the visual "noise" around him to focus on a subject's essentials. His paintings began to reflect a certain purity of perception, and this "way of seeing" became the hallmark of his painting...
READ MORE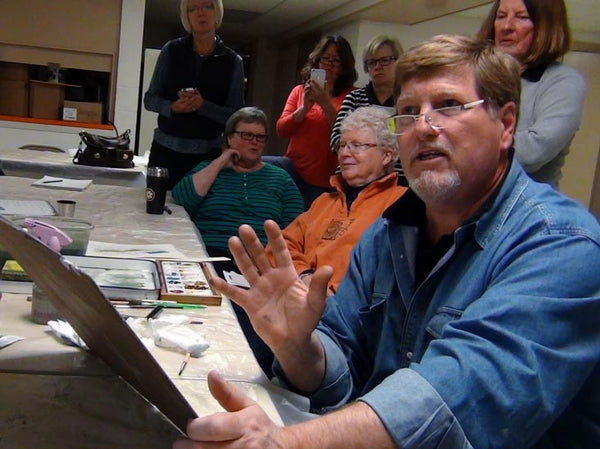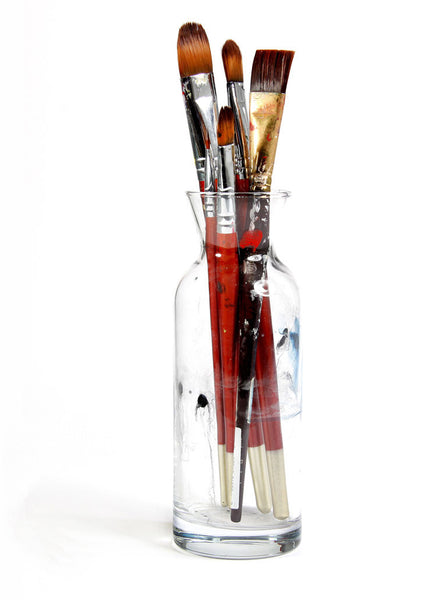 WHAT IS A GICLEE FINE ART PRINT?
We use a Chicagoland premier source for fine art reproduction and fine art giclée printing, specializing in museum quality giclée printing for Chicago area artists and art galleries. Their combination of high-resolution scan technology, giclée printing expertise, and knowledgeable staff ensure that your final giclee prints will far exceed your expectations.
Giclée printing is currently the highest quality standard for printing single or limited edition prints. The term "giclée" (pronounced "ZHEE-CLAY") is a French word meaning "to spray." Giclée prints are created by spraying millions of droplets of ink onto archival fine-art substrates. The word "giclée," as a fine-art term, has come to be associated with prints using fade-resistant archival pigmented inks printed on archival...
READ MORE
Testimonials
My wife and I own two of Dale's landscape paintings. They are realistic yet transcendent: they invite the viewer to not only contemplate the beauty of our world but also to reflect on the paths their own lives have taken. To me, they embody the spirit of a poem by Frost or Whitman. 

Stephen J Manich, Lawyer
The colors are rich, the textures complex, the technique superb – yet all of these we have come to expect as almost commonplace in a painting by Dale L Popovich.

What sets him apart is his uncanny ability to capture the fleeting moments of raw beauty in the natural landscape that surrounds us. The artist reminds us, as he paints his heart and soul into each work of art, to hold on to and always hold those moments dear, for they transcend us from the mundane and mortal to the magical and imperishable.

Giclee prints are equally transformative, as one is hard pressed to distinguish them from the originals.

Sue Speichert, Owner and Editor, Lily & Fin Magazine
On a vacation to Tuscany, Italy, we took a side trip to the lovely town of Cortona ("Under The Tuscan Sun" fame...book/movie). We took many pictures there, especially in the main square. We wanted a physical memento of the place, beyond a photo, so we asked Dale if he could capture that square in a painting. The result was a beautiful piece of work that we have hanging in our living room! Thanks again, Dale!

Larry & Karen Gardner, Owners Gardners LTD
I am fortunate to have nine of Dale L Popovich's watercolor paintings in my living room. They bring many wonderful feelings each in a different way. Here is my personal take about each piece of art.

The impending weather change shown with large dark storm clouds moving through a farm house always gives me pause and reminds me of how strong mother nature is. The lightness of a small beach picture allows me to remember that soon summer will come. A farm scene reminds me of a different time in my life with the openness and freedom of childhood. The winter scene shows the beauty of the snow – not just white but many gorgeous shades of blue. And the solitude of a dry brook and to start detailed trees along the bank allow me to feel it is OK to be alone sometimes. The lone young man walking in the snow conveys a feeling of loss while his bright red jacket makes me feel OK. My bird picture reminds me of strength and beauty. A large gorgeous farm scene with many detailed buildings show that caring for what you live with brings beauty and love. The starkness of a stream and birch trees in the winter setting is cooling during a hot, humid day in the summer.

Lenore Coover, Owner, Pediatric Case Management Services